Since our inception, G2A Executive Search has been focused on building a strategic, customer centric quality search practice.
Mark R. Gerety
CEO & Managing Director
Mark R. Gerety is the Founder and serves as the CEO and Managing Director of G2A Executive Search. Mark provides the overall leadership and direction to the firm. His vision and leadership have impacted over two thousand search assignments, ranging from private organizations to Fortune 500 companies.
Mark utilizes this knowledge and expertise to coach the firm's diverse recruiting consultant teams, and to constantly improve the measurement and execution of high-performance service to clients. In addition to his expertise as a search professional, Mark draws on his thirty years of experience in sales, marketing, and operational roles.
Mark's career began in information technology with Siemens Corporation and Northrop Grumman, then progressed into the consumer products industry in senior roles with Hershey Chocolate USA and Coca-Cola focusing in sales, marketing, category management insights, market research and predictive analytics. In subsequent years, he was co-founder of a Litigation Technology Solutions company.
Mark has played a strategic role in the candidate selection and cultivation of several key positions within these organizations. Mark's extensive knowledge and training across several industry verticals have allowed G2A Executive Search to far exceed its growth objectives.
415.200.0085
mark@g2ainc.com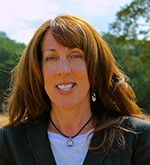 Theresa A. Gerety
Senior Managing Director & Co-Founder
Theresa A. Gerety is the Co-Founder and serves as the Senior Managing Director of G2A Executive Search.
Theresa has successfully placed over 1,000 professionals in a variety of roles in both private organizations and Fortune 500 companies. Theresa excels in identifying top talent and matching that experience and culture fit to the client's specific needs.
Theresa stands apart from the average "recruiter", due to her exceptional follow-through and outstanding professionalism. In addition to her many talents as an executive recruiter, she brings to the table a deep understanding of the complexities of running an organization from the ground up.
Theresa draws on over thirty years of combined experience as a financial advisor, executive recruiter, real estate investor, and educator.
916.934.3447
theresa@g2ainc.com